Fully Managed VPS Hosting Plans
Our plans are tailored to match all your different requirements. The combination of quality and cost-effectiveness is balanced in all of our plans. You'll get the best value for money and complete customer support from our end.


Tier 5
Tier 4
Tier 3
Tier 2
Tier 1
All Features Included in VPS Plans

Ful Root Access

VPS Servers

SSD Disk Drives

100 MB's Network

99.9% Uptime

24/7 Support
Fully Managed
Virtual private server (or VPS) hosting is the way to get access to all of the advantages of a dedicated server while saving as much money as possible. It is a newer form of web hosting, but its popularity has really taken off. That's because it is customizable, flexible, and offers all of the service options that owners of dedicated servers can expect. It's the best of both worlds – now is a good time to get on board and try it out for yourself.
FREE cPanel
Free cPanel and WHM licensing comes standard. Because of the importance of these programs to the regular upkeep of any Linux-based site, we don't hesitate to offer them to you without any additional cost. It is almost a $500 value, so signing up for a VPS with Hostvento means maximum bang for your buck.
The promise we make is 99.9% system uptime. We don't need to stress the importance of reliable service, but we like to let our clients know what they can expect with Hostvento. It isn't hard to understand why it is so important — reliable service means active websites, which is the number one priority.
Free whmcs
WHMCS, an all-in-one client management service, comes included as well, to help keep track of all of the business aspects of your server. It can be a big help and a great way to organize some of the extra duties that come with running a virtual private server. Putting you in control like never before, WHMCS is a must-have.
Complete root / rdp access
Enjoy the complete access your VPS. You can access windows VPS using remote desktop and Linux VPS using SSH with no restriction. The best in the business, it'll become clear why our support is award-winning when you speak with one of our IT professionals for the first time. Friendly, efficient, and able to solve any problem you throw at them, our support team has got you covered in more ways than one.
Enter the world of VPS hosting today by getting in touch. We can be reached now by starting live chat with us or by email at sales@Hostvento.com. If you have any questions or concerns, please let us know.
Free transfer and Free SSL
We provide a free migration service for users who already have a functioning server and are looking to switch. Going through a transition like this can be costly and time consuming, so we make an effort to lend a hand in whatever way we can. By offering SSL at no additional cost, we provide the highest level of internet security that can be purchased. SSL encrypts all of your sensitive information against malicious threats of all kinds. It will let you relax knowing your data is safe.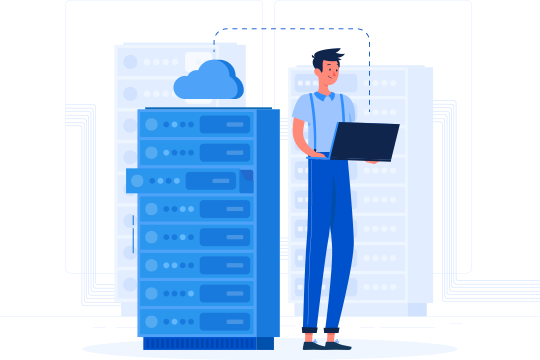 Want to manage the
VPS server on your own?
Looking for more cheaper and self-managed VPS plans? Check out our unamanged VPS plans here.
Our Best Features
We stand out from the rest with best-in-class features.

SSD Drives For All Plans
We provide the fastest SSD drives for smooth database access. You'll not face any lag with your data access.

Free SSL Certificate
We provide a free SSL certificate with all of the VPS server plans to ensure smooth and secure communications.

24/7 Live Support
We provide complete customer support to our clients with all the technical issues and troubles they face

Free Migration
You'll get a free migration service with the help of our experts. We'll completely transfer your website from existing hosting to new VPS.

The Most Stable Platform
Our VPS hosting with dedicated IP uses the latest technology and hardware to provide the best user experience.

One Click Install Scripts
Get access to 300+ scripts such as WordPress, Joomla etc at just one click. Manage it all from cPanel and perform install, backup/restore with ease.
Free and instant migration
Express website migration from our experts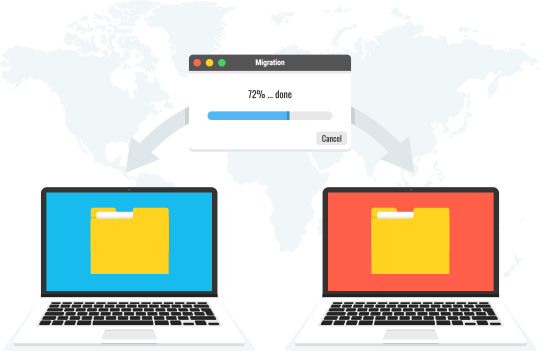 With the help of our experts, escape all hassles of migrating from your existing hosting servers to the latest and new VPS hosting servers from Hostvento. There will be no data loss, and the users will experience a similar visual experience with no hiccups.
Our professionals have the experience of migrating numerous websites from slow and old hostings to the latest and advanced VPS hosting for an improved user experience. The entire process will be fast and smooth. Once you purchase our hosting service, our team will contact you to proceed further with the migration process.
The process will take a few minutes, and then we'll hand over your website to you with a faster hosting and breathtaking user experience. Your existing customers will fall in love with the improved experience, and you'll be provided with complete customer support in case you face any technical glitches or problems. Experience the best and quick transformation of your website with expert-level hosting services from Hostvento.
Looking for Cheaper VPS Plans?
Looking for Self-Managed VPS? Please contact us to know more about unmanaegd VPS plans.